A comfortable night's sleep thanks to RemZzzs
Sleep tight...
The 100% cotton RemZzzs liners seal the gap between your face and your CPAP mask. They prevent leakages and skin irritation, allowing you to use your CPAP mask every night, ensuring your sleep therapy has the desired effect.
Order a sample pack RemZzzs directly or take out a subscription to automatically receive your fresh stock of liners every month.
The advantages of the RemZzzs liners:
They:
absorb moisture and oil on the skin
prevent or reduce loud leakages
prevent skin irritation and painful pressure points
allow skincare products to be used
ensure a better night's sleep - for you and your partner!
No more pressure points on your face in the morning!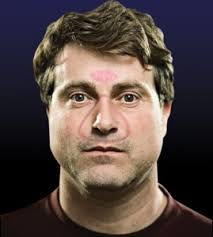 How does this work?
You can choose between a sample pack of 6 RemZzzs liners or a a monthly subscription where we will send you 30 liners every month. You can use a liner one time, it is a single use product. So with 30 liners and daily use you are good to go for one month. To take out a subscription you need a free PayPal account.
The liners are available for all frequently used masks: nasal pillow masks, nasal masks and full face masks. On the product pages of the sample pack and the subscription you can choose the right liner for your mask.
This is how you use the RemZzzs liners: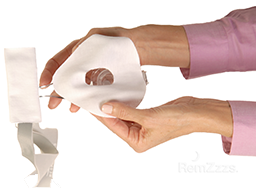 1. Place the RemZzzs liner on the silicon mask cushion.
If applicable, fold up the rectangular forehead cover and place it on the forehead support.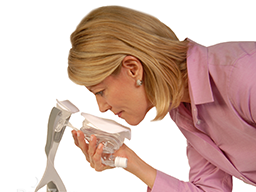 2. Bend forward and put your nose in the lower half of the hole in the liner.
At this stage of the fitting, the RemZzzs for Full Face masks may partially cover the mouth.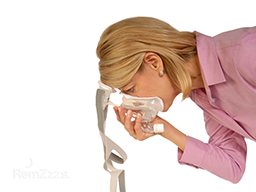 3. Press the RemZzzs onto your face and return your head to the upright position.
Make sure that at least 2 cm of the liner extends beyond the mask on all sides. The liner will curl towards the mask of its own accord.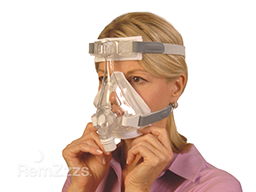 4. Close the mask fasteners and pull them tight.
For the best result, stretch the edge of the liner until there is a secure seal around the nose and mouth, or just the nose for Nasal Masks.
Brochure
Download our brochure for more information about the RemZzzs (PDF, 1,2 MB).
Video
Watch a video about RemZzzs: